Sale
We offer household appliances from the most recognised brands on the market with a 2-year guarantee, from the moment of purchase. We also have a range of products with a 4-year guarantee at no extra cost.
We offer personalized and specialized advice that meet your needs.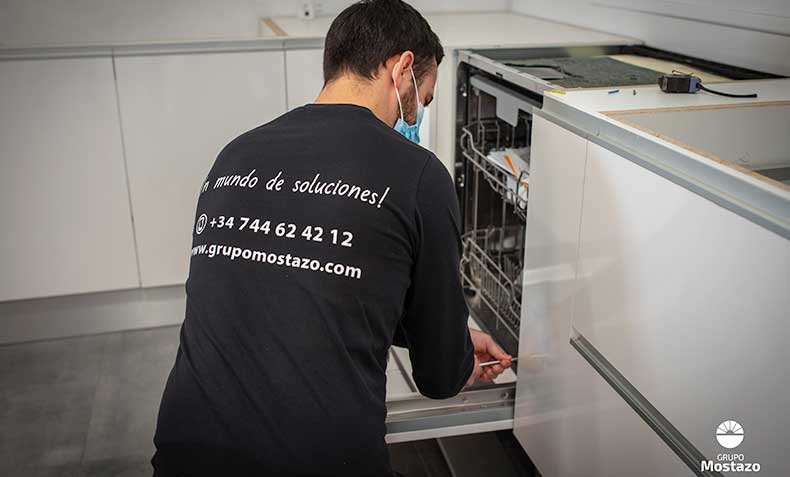 Installation
We help install your appliances and offer a high-quality technical service. Contact us and tell us what type of household appliance you wish to install. Our skilled technicians will advise you on everything you need. Installation estimates, with no surprises.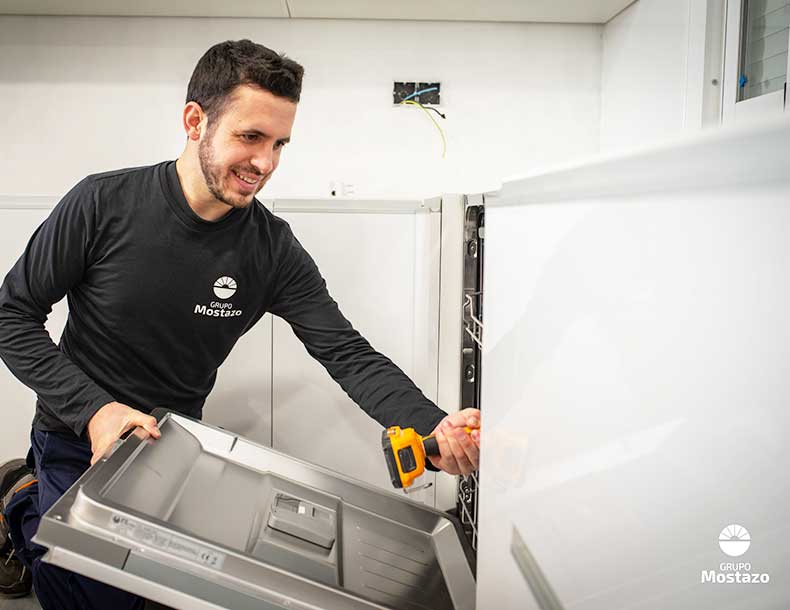 Repair and refurbish
Have you noticed something wrong with your appliances but do not want to get rid of them? Let us help you repair all types of household appliances. We offer original spare parts and repairs will be carried out free of charge as long as the item is under guarantee. Our skilled technicians will bring your appliances back to life as quickly as possible.
Request the information
you need for your appliance
Work

with household appliances.
Discover our facilities and services
We can also visit you
to provide an estimate
Frequently asked questions
Have a look at the questions our customers often ask before buying or repairing their household appliances.
What brands of household appliances do you work with?
Eas Electric.
Bosch.
Mepamsa.
Samsung.
Smeg.
Beko.
Teka.
Hisense.
Fagor.
Balay.
Zanussi.
Siemens.
Infinito.
LG.
FM y un largo etcétera.
What types of appliances do you work with?
Ovens.
Microwave.
Lavavajillas.
Dishwasher.
Hobs.
Domestic hot water.
Freezers.
Dryers.
Washing machines.
Wine cellars.
Refrigerators.
Air conditioners.
Extractor hood.
Humidifiers.
Heaters.
Radiators.
Electrics/gas fires.
Professional ovens.
Household items.
Coffee machines.
Just to name a few household and commercial appliances.
What repair guarantee will I get? Are the spare parts original?
If it is still under guarantee and the article is faulty due to some kind of defect stipulated in the guarantee, we will proceed to repair it free of charge. We mainly offer a 2-year guarantee from the date of sale on all our products. We also have a range of products with a 4-year guarantee at no extra cost.
The spare parts are original unless the appliance is obsolete. In that case, only after previous confirmation from the customer, we repair the product with third-party spare parts.
How long will it take to have my appliance repaired?
As soon as possible. When the product problem is diagnosed, we will proceed to the management of the replacement for its subsequent repair. Therefore, other than in exceptional cases, it will be repaired on the same day.
Can we help you?
Contact us to request a visit or an estimate.